The Daily Juice Story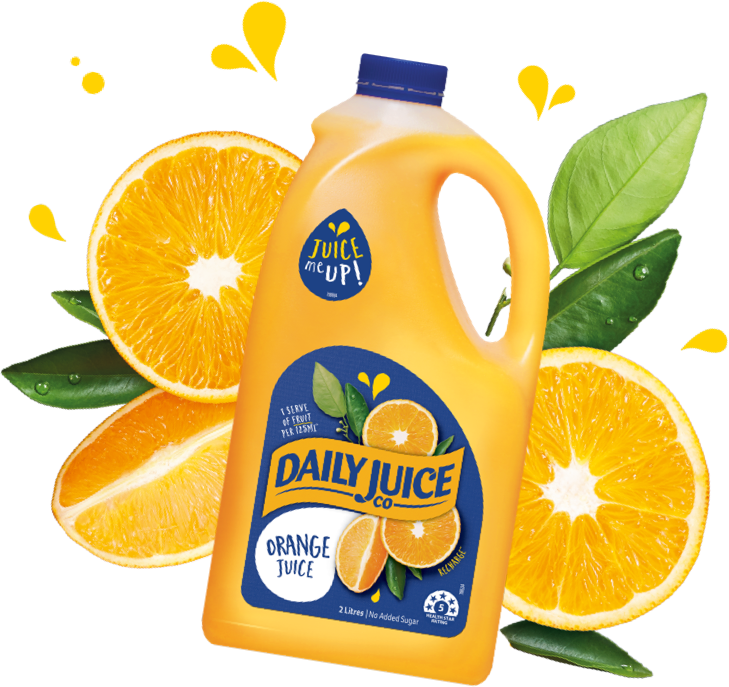 The Daily Juice Story
Daily Juice started in 1989 with a small team of 12 people committed to a big vision – making orange juice that was delicious.
More than 25 years later, Daily Juice continues to be a well-loved staple in households around Australia, with a range of great tasting juices that the whole family can enjoy.
With fruit gently ripened by the same sunshine that brightens the start of your day, a delicious glass of Daily Juice truly is your daily dose of happiness!
^as part of a balanced intake, 125mL of fruit juice can be a serve of fruit (Australian Dietary Guidelines)