Juice me up with juice that makes you jump to kick start your day!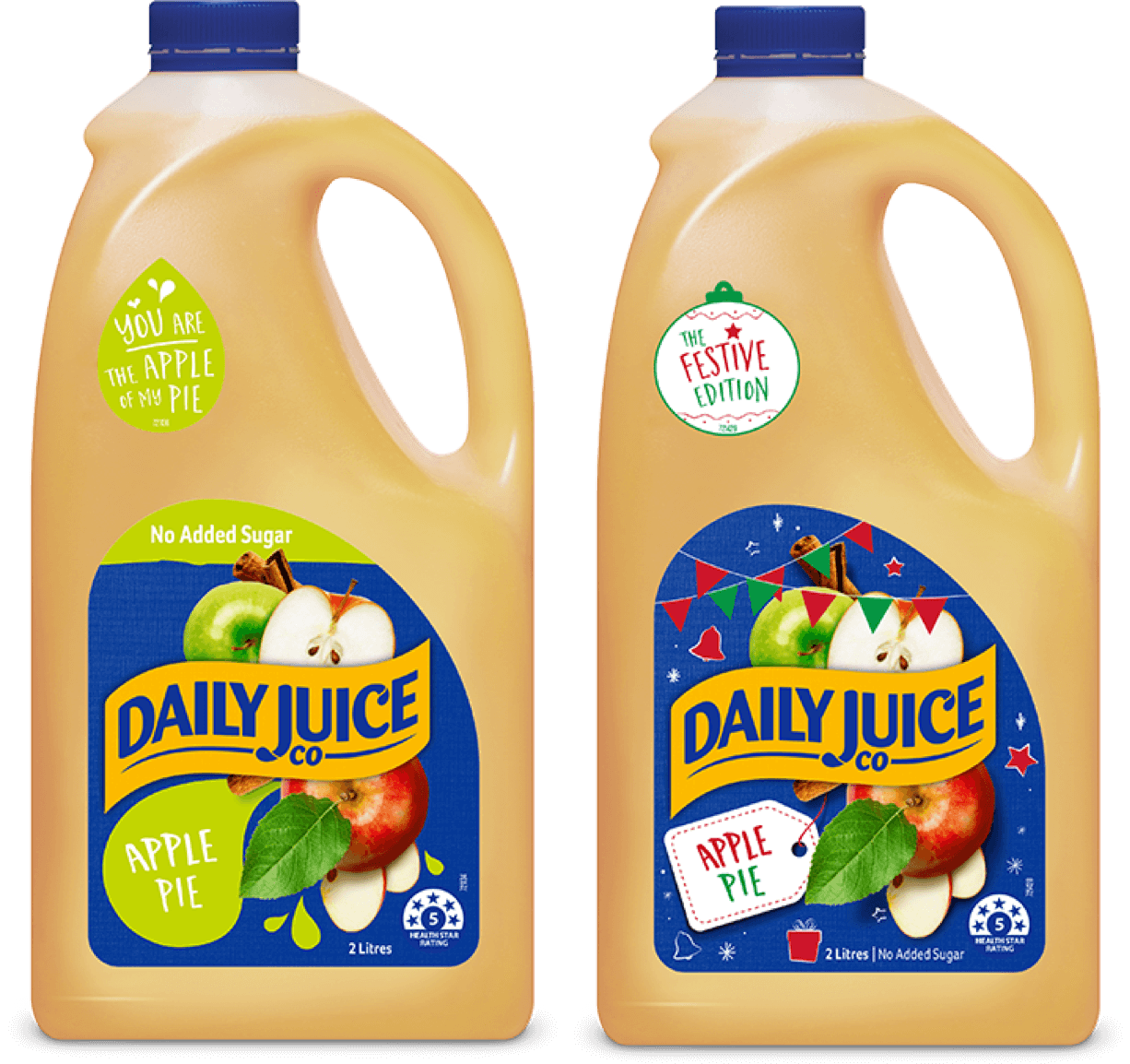 Available in sizes:
2L
NUTRITIONAL INFORMATION (Average):
SERVING SIZE: 200mL
PER SERVING
%DI* PER SERVING
PER 100mL
Energy
368kJ
(88Cal)
4%
184kJ
(44Cal)
Protein
0.2g
<1%
0.1g
Fat, Total
0.2g
<1%
0.1g
– Saturated
0g
0%
0g
Carbohydrate
21.0g
7%
10.5g
– Sugars
20.2g
22%
10.1g
– Added Sugar
0g
0g
Dietary Fibre
0.2g
1%
0.1g
Sodium
4mg
<1%
2mg
Vitamin C
40mg
100%RDI#
20mg
Potassium
244mg
122mg
*Percentage daily intakes are based on an average adult diet of 8700kJ.
#Recommended Dietary Intake.
As part of a balanced intake, 125mL of fruit juice can be a serve of fruit (Australian Dietary Guidelines).
Ingredients:
Reconstituted Apple Juice & Apple Juice (99.9%), Preservative (202), Natural Flavour, Acidity Regulator (330), Vitamin C.
Contains fresh, reconstituted and from time to time, cold stored juice.