OUR LABELS ARE MAKING IT EASIER FOR YOU TO MAKE HEALTHIER CHOICES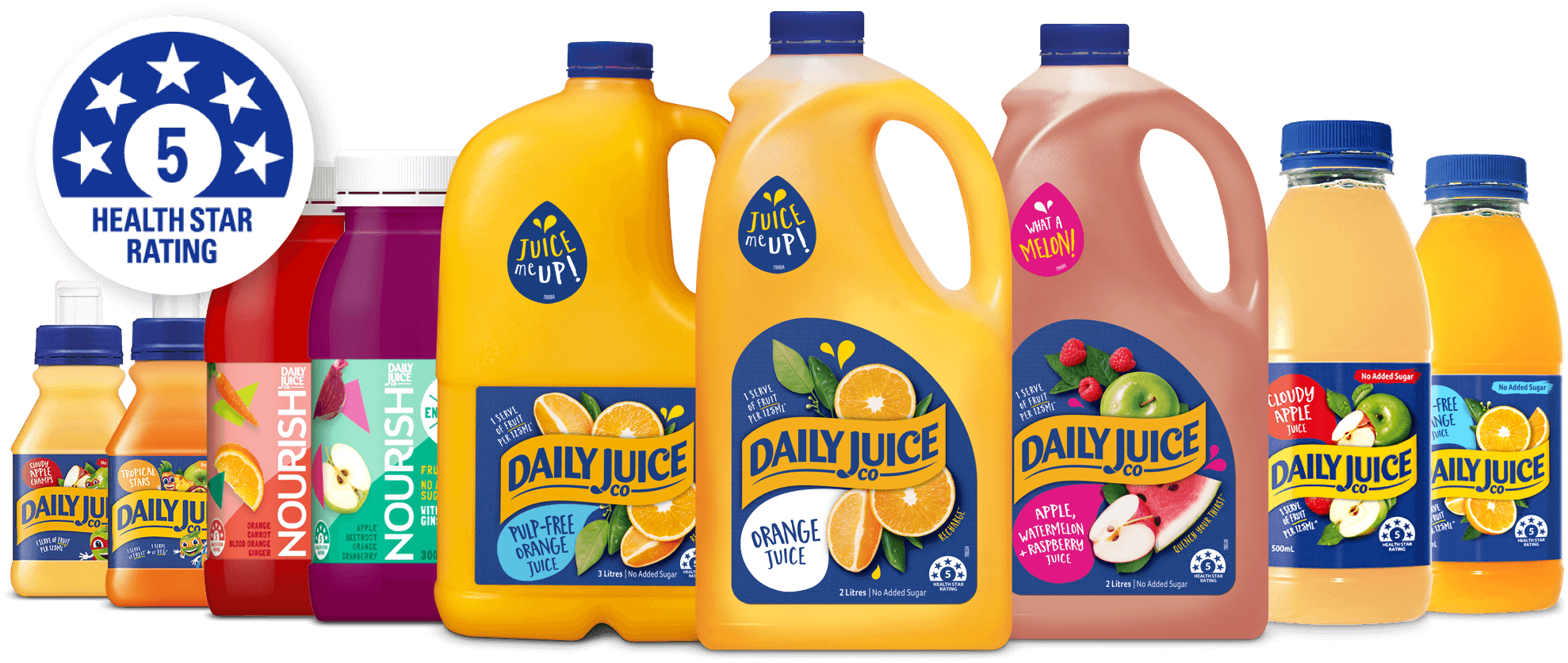 At Daily Juice Co we want to make it as easy as possible for you to read and understand the nutrition information that all of our products carry. It's why we're proud to be adopting the Government's new Health Star Rating (HSR).
As you can see here, the food labelling system, developed collaboratively by industry, government and health organisations, is similar to the energy ratings you normally see on fridges, washing machines and clothes dryers. It aims to give consumers 'at-a-glance' nutrition information by indicating the overall healthiness of a product, allowing you to compare between products within a category.
For more information about the Health Star rating, click here.